Leader's Oasis : Two days of Self Renewal and Team Empowerment
7 décembre @ 10h00

-

8 décembre @ 16h00

€2,600.00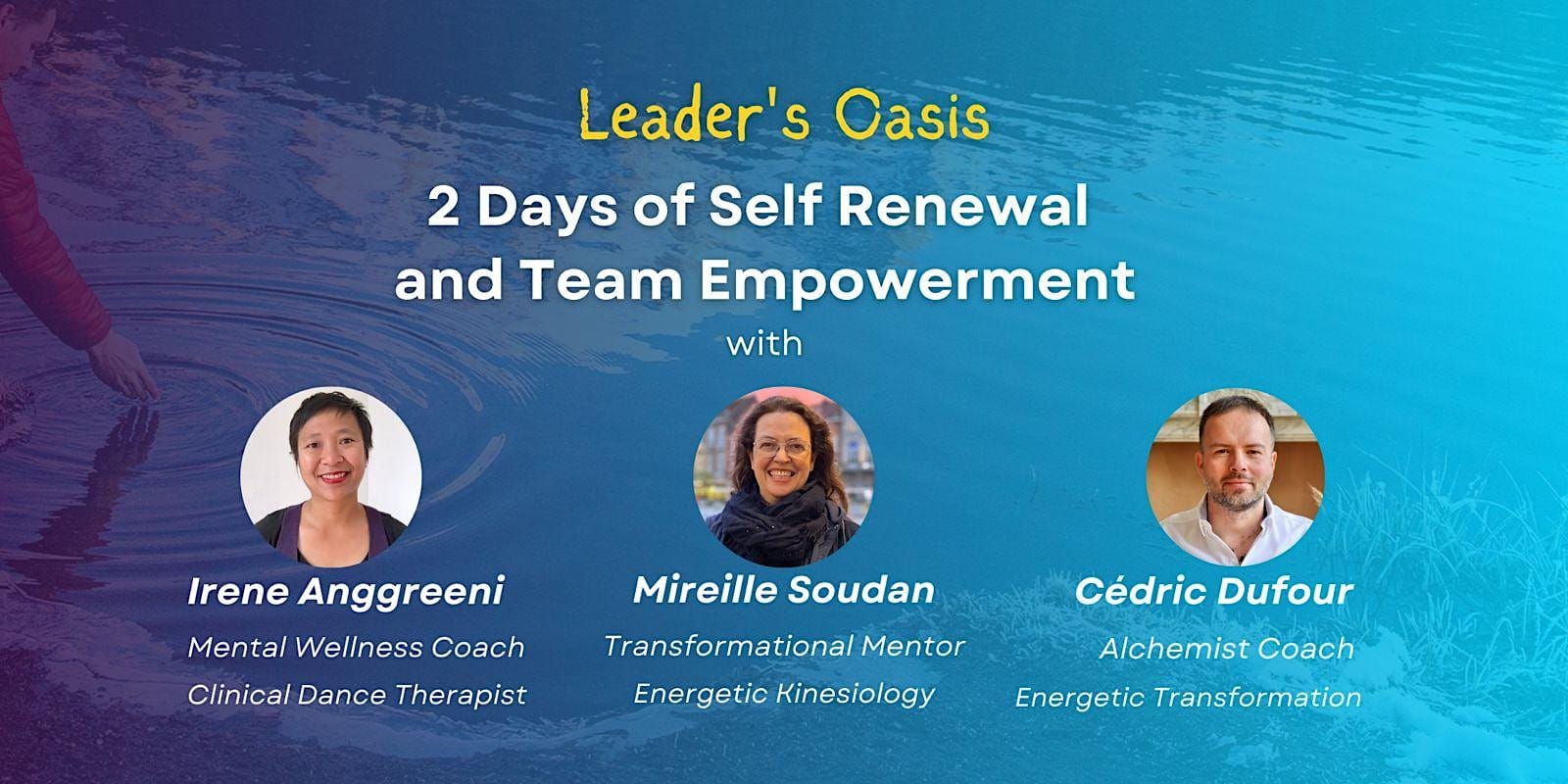 Unleash the new version of yourself and express the new you, for yourself, for your family, for your team and for your business.
Are you experiencing overwhelm that prevented you from connecting with your team?
Feeling under pressure without perspective for your own future?
Do you struggle to see the meaning of what you're doing?
This training is for :
Leaders of any level, looking for in-depth personal transformation and positive impact on their team
Why should you join our 2-day training ?
You have been carrying many responsibilities in leading others. Allow yourself this space to expand.
Take this moment to refill your cup, and recharge your energy, so you can unleash your inner power.
We will combine your personalized individual guidance with experiential group activities, where you get opportunities to apply the right tools for your transformation.
* Understand your life's alchemy to transform it with ease
* Become the center of the magic in your own life!
* Gain a holistic perspective of yourself and go deeper to unroot your pains
* Connect with the different facets of yourself and discover your authentic self-expression
* Re-experience freedom, creativity, and spontaneity in leading with purpose
After these 2 days, you will :
* Feel confidence in yourself and your ability to transform challenges into success
* Make impactful decisions that will bring joy and passion to your work
* Start to see your job evolving, with yourself growing through it
* Meet your peers in a safe courageous space and feel less isolated